This July & August we're giving away 5 Otto Storage Stools to 5 lucky winners each month (1 Otto Storage Stool per winner). The winners can choose their favorite color & style.
You can enter once for July and once for August. The July giveaway has closed and winners have been picked, see below. The August giveaway starts August 1st and will close August 31st . You can enter below. All you have to do is letting us know your favorite color and design. Not sure yet which Otto Storage Stool you should pick? Check out our collection!
The August winners' will be picked randomly 48 hrs after the giveaway has closed and will be notified via e-mail.
The giveaway is open to all mainland US residents.
Good Luck!
July Giveaway Winners: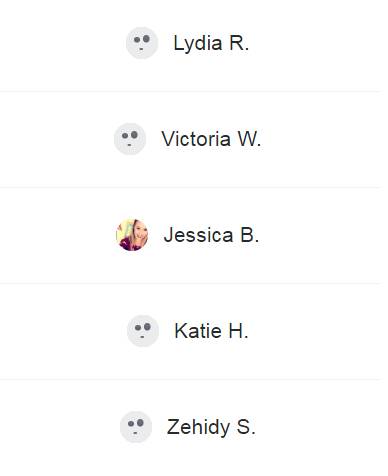 We love to create great products that are practical and affordable. Otto Storage products are designed to share our passion for stylish living, organizing, and entertaining with friends and family.
Our Otto Storage Stools are multifunctional, lightweight yet very sturdy. They are designed and constructed for demanding environments such as classrooms, playrooms and outdoor use.
Find YOUR perfect Otto Storage Stool! Our regular designs are available with solid side panels or perforated side panels. Choose from 12 colors, ranging from subtle grey to brightest orange.
The Soccer Otto Storage Stools are perfect for any soccer fan big or small. Pick your favorite color combination and stickers representing the country you're supporting.
The Rutgers Otto Storage Stool is the first of our official college licensing products. Rutgers was the perfect fit as we are located in New Jersey.
Our blog is filled with tips and ideas around storage, organizing and making the most out of our products. We've teamed up with a number of teacher bloggers that share their experience with our Otto Storage Stools as part of Flexible Seating arrangements.
To support the teaching community throughout the United States, we have started the
We pledge to donate 1 Otto Storage Stool for every 10 Otto Storage Stools sold through our website.
To make sure the GiveBack program reaches schools, classrooms and students who need them most the program will focus on Public Schools with schoolwide Title 1 Status.
Eligible teachers (see GiveBack FAQs "Who can apply") can register their classroom for the Otto Storage GiveBack program and with a bit of luck they will receive 2 free Otto Storage Stools for their classroom.