Meet our Brand Ambassador for the month December: Danielle a.k.a @hotmessteaching These are her answers to our Brand Ambassador Interview: 
Quick introduction including 3 fun facts about yourself
My name is Danielle Alanna. I am obsessed with teaching and learning & my life runs on coffee.
I have traveled to 14 different countries.
One of my favorite hobbies is photography.

My dream is to become a leader in field of global education.
Any pet peeves?
Bad Customer Service
People who talk through movies
Dirty Public Restrooms
Why teaching?
It's crazy to believe that teaching was NOT my first choice. I really wanted to be a politician or a lawyer. In college, I found my political science classes to be extremely boring. The following summer I took a job at a daycare. I thought it would be an easy way to earn some summer cash. Well, it turns out the day care owner decided to put me in charge of the three year old class. I was asked not only to supervise the students but to teach them letters sounds, art, and music. This ignited a passion for education that has been burning ever since.
What do you love about teaching?
One of the things I love most about teaching is being able to impact future generations. My students mean everything to me and I love establishing positive relationships with them.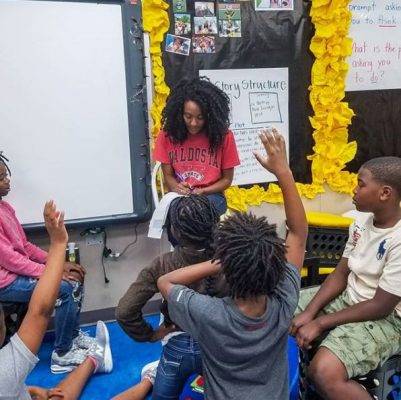 How is Flexible Seating working out for you?
Flexible seating has honestly transformed my classroom. I am currently about 50% flexible seating. We still have desks but use flexible seating for independent and group work. Behavior disruptions are very minimal and my students are very focused on their learning. My students' love having a choice about where they would like to sit. I love flexible seating and would like to go 100% flexible very soon.
Any tips on getting started and how to fund Flexible Seating?
My best tips for funding flexible seating is to search everywhere for flexible seating options. My favorite place to look is local thrift stores. Thrift stores have unwanted furniture at extremely cheap prices. I would also recommend being open minded. For example, my students use side tables as mini desks to write their research papers. They often do this while sitting on pillows. This is not the intended use for a side table, but it works well in our flexible seating classroom.
I always …
I always look both ways before crossing the street.
Never, ever would I …
Never, ever would I stop loving and caring about my students.
I couldn't live without …
I could not live without lotion and chapstick. These are care items I apply in and OCD manner.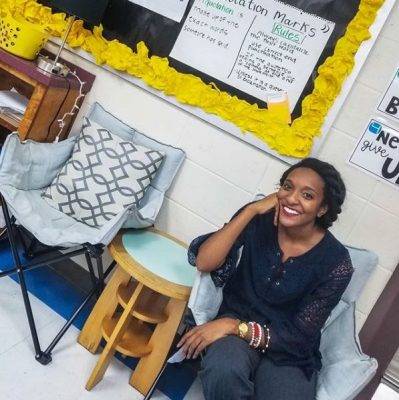 Danielle is very active on social media, you can follow her on Instagram, Facebook, Twitter and make sure you check out her YouTube Channel. We can't wait to see how she and her students will use the Otto Storage Stools in their Flexible Seating classroom. Stay tuned!