Elizabeth, a.k.a. @4thgradeunicorns on Instagram is our very first Otto Storage Brand Ambassador ever and we couldn't be happier to have her on board. We wanted to get to know her a little better and asked her a few questions – read on!
Quick introduction including 3 fun facts about yourself
My name is Elizabeth and I am a 4th grade teacher in MN.
1) I really enjoy calligraphy/hand lettering (and host a student club on the skill)
2) I am quite clumsy and have broken four bones in my life
3) I absolutely love dill pickle chips.
Any pet peeves?
Probably people that are unnecessarily impatient and rude while driving.
Why teaching?
I chose to go into teaching for the social justice aspect of education.
What do you love about teaching?
I love how no one day is ever the same. I love the opportunities for creativity and magic making. And of course, I love the students!
How is Flexible Seating working out for you?
It's great! It is really empowering for students. It also helps create a space that feels like a home.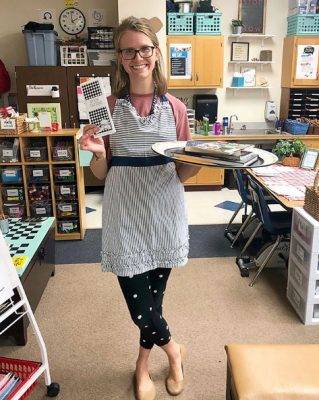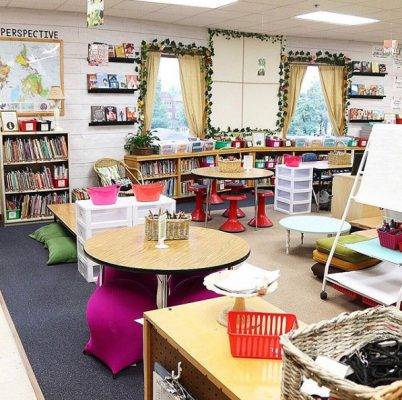 Any tips on getting started and how to fund Flexible Seating?
Take it slowly. Model everything and gradually release decision making over to the students. Or have assigned home base spots and allow them to choose their spots just at designated periods (e.g. independent reading).
As for funding, I highly recommend utilizing sites like DonorsChoose.org and AdoptAClassroom.org. Also, garage sales are amazing. Don't be afraid to ask for help!
I always …
Have a book nearby! Usually a large stack, actually.
Never, ever would I …
Go somewhere without lip balm (at least I try to never go without it!)
I couldn't live without …
The love and support of my family. They help me so much with all my crazy classroom projects!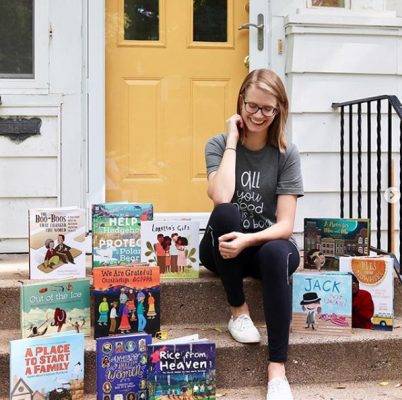 Make sure you follow Elizabeth on Instagram to find out how she is using our Otto Storage Stools in her classroom. She is even planning to customize them with stickers designed by her students! We can't wait to see the results – they will be on display here once they are ready.
And here they are, they've turned out great!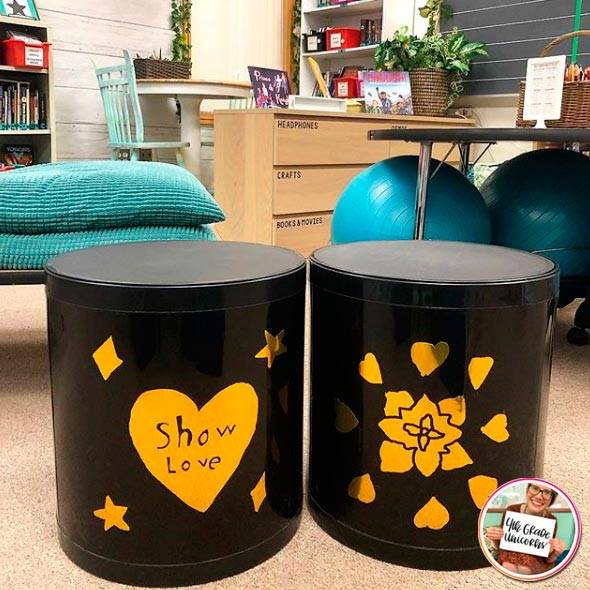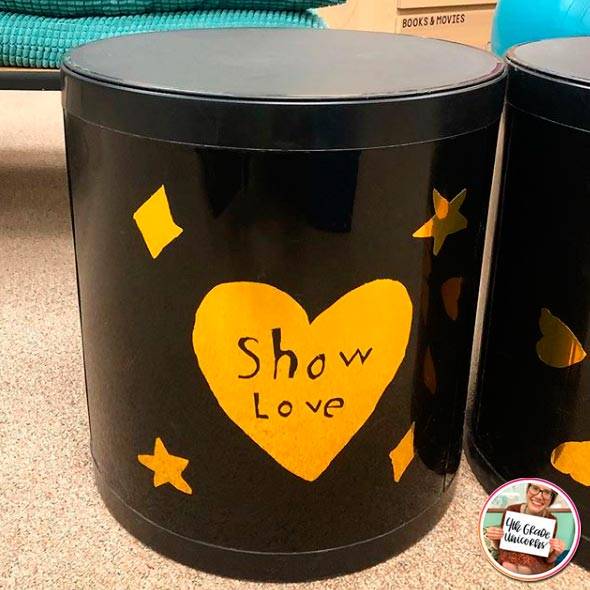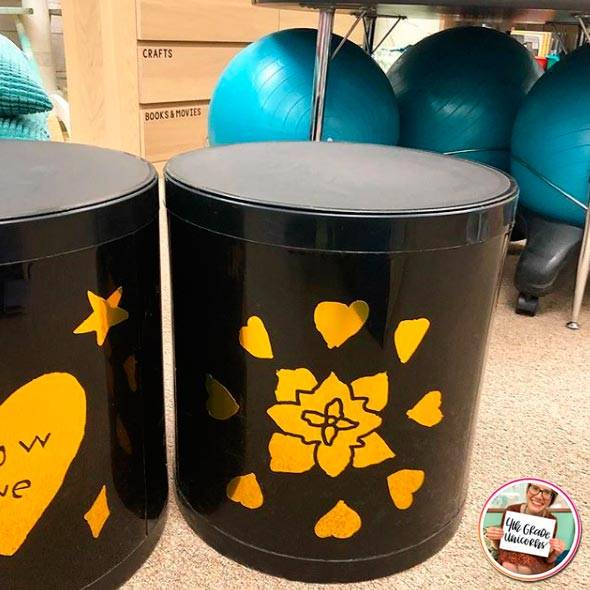 As a fitting finish to her residency as our Brand Ambassador for the Month, Elizabeth created a fantastic video taking us on a tour through her flexible seating classroom: