Say hello to Shannon a.k.a. as @miss_pipines_classroom She is our Brand Ambassador throughout the month of October and has kindly agreed to a little interview so our readers can get to know her better.  
Quick introduction including 3 fun facts about yourself
Hello! My name is Shannon and I am a 3rd grade teacher in NJ.
I love sunflowers. They can be found all over my classroom and bring out the positivity and happiness in everyone.
I travel often. I love seeing new sights, exploring exotic places, and learning about different cultures all over the United States and the world.
I am a middle school volleyball coach and have been coaching for the past 4 years. Go Royals!
Any pet peeves?
I am a very organized person, so in my classroom if there is something that does not have a "home" I work until I can make sure it has one.
Why teaching?
Teaching has always been the profession I wanted to go into when I was younger. I used to read to my stuff animals and teach them what I learned that day in school. Teaching people new things whether it's a child, a colleague, or an adult has always been a passion of mine. Seeing them understand and now have the same knowledge I do is so rewarding.
What do you love about teaching?
I love the look on my students' faces when they walk into the classroom and see me in the morning. Working with children and knowing I am making a difference in their lives just like my teachers made one in mine. It means the world to me.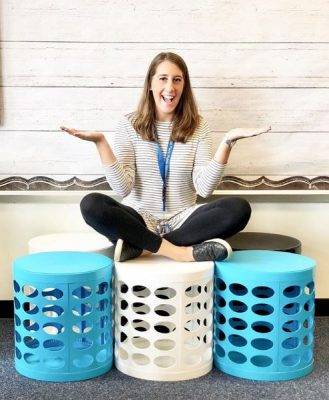 How is Flexible Seating working out for you?
Flexible Seating has been working out great! My students are absolutely loving it. I usually use flexible seating only during Reading time due how my curriculum is set up. I teach 2 sections of Reading, so I get to see how two different groups of students use the flexible seating.
It has been working out great! This is my first year using a variety of different objects that my students can sit on. They follow the flexible seating rules and I believe they are more engaged in what they are doing.
Any tips on getting started and how to fund Flexible Seating?
My tip is to just get started. I was hesitant at first, but the look your students get when they see you introduce the seating options is amazing. Set expectations and be consistent. Going over the rules for flexible seating once is not going to benefit your students and allow them to follow them. You need to go over them every time you have your students go to flexible seating. Routine is key. Have a routine with your students. In my classroom, my students know when they can work in flexible seating and when they are not. Start by slowly introducing each type of seating and then add on to it. Even make it a reward!
Funding flexible seating can be cheap. Old pillows, garbage picking, asking relatives and friends for furniture that they are not using anymore can be a good way to get different types of seating for a cheap price. Another way to ask others through Donors Choose.
I always …
I'm always thinking about the next place I am going to travel to.
Never, ever would I …
Never, ever would I go skydiving.
I couldn't live without …
My Iphone.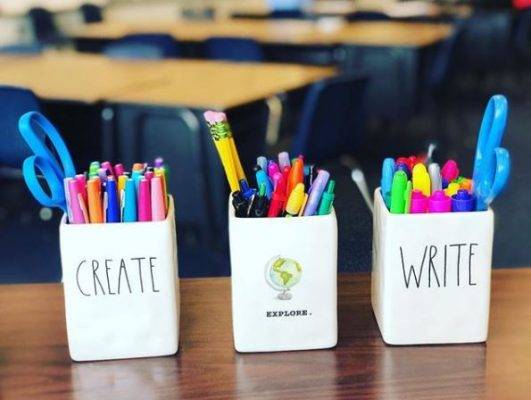 Make sure you follow Shannon on Instagram to find out how she is using our Otto Storage Stools in her classroom as she continues to implement flexible seating with her 3rd graders.