A home's entryway can be a hectic, cluttered space at the best of times. We often dash through it in a rush: pulling on outerwear while searching for keys, an umbrella or a matching pair of gloves.
Wintertime just makes things worse. Coming in from the cold, where to put all those boots, coats, hats, scarves, mittens and other necessary winter accessories?
In an ideal world, maybe things get hung up, or maybe they get tossed in a closet. Or – let's be honest – maybe they pile up on a chair or the floor until it's time to go back out again. But when you're late for the bus, sorting them out and searching for a missing glove can be a real hassle.
If this sounds familiar, there are a few easy ways you can make your home's entryway tidier and more efficient. This is good practice any time of the year, and especially helpful in winter.
Many homes have an entryway coat closet, but a coat stand or wall hooks may work better for the things you wear every day. Keep the bulk of your coat collection in the closet, but hang everyday items within easy reach. One hook per person is a good rule of thumb. Just don't let too many items accumulate or they will become buried and hard to retrieve. Once a week, clear off the hooks and return anything that is not being worn regularly to a closet.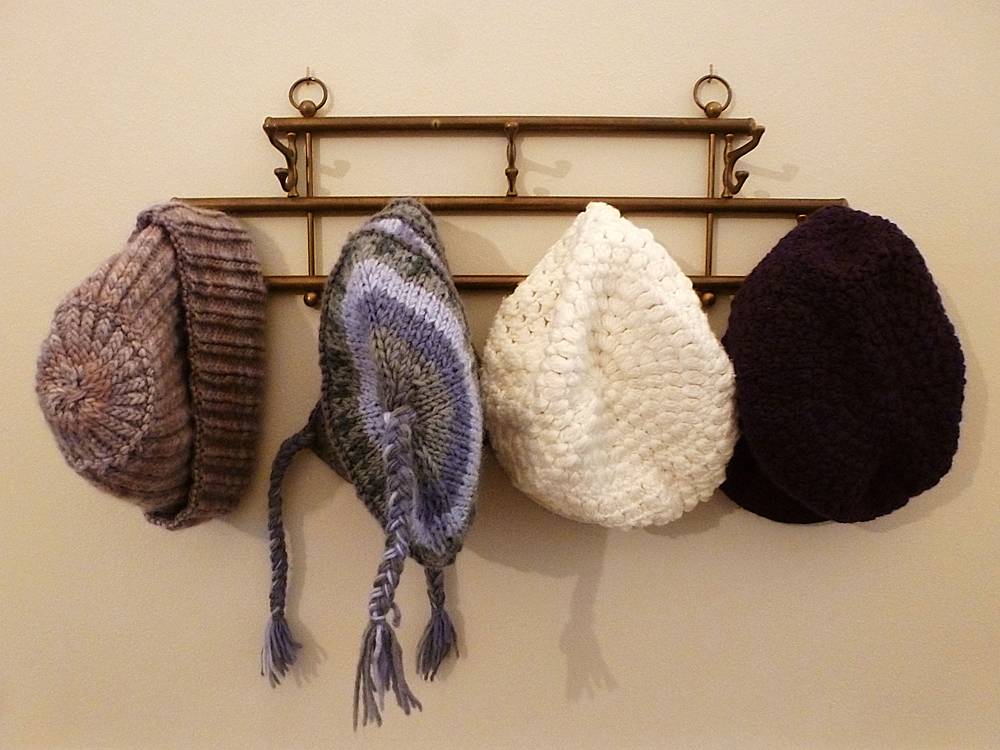 For winter accessories, a storage bin like the Otto Storage Stool can be a useful entryway organizer. An OTTO or two placed just inside the door not only provides handy storage for extra winter items, it's also a sturdy place to sit when putting on or pulling off those winter boots.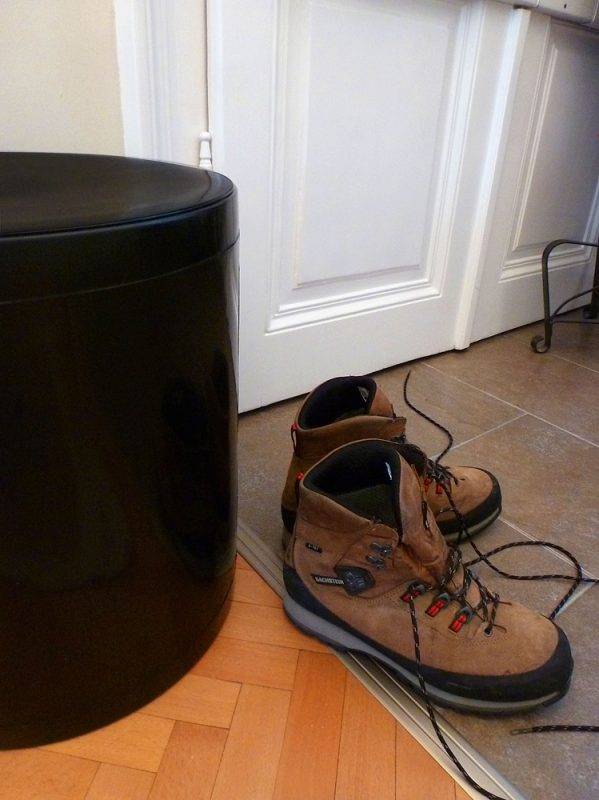 Have kids? Assign them each a different color OTTO to contain all their winter things. They'll know where to stow their hats and gloves when they come inside, and they'll know where to find them when getting bundled up again. If space is tight in the entry area, OTTO's can be stacked on top of one another when not being used.
An extra door mat placed inside the entryway is a good place for wet footwear to be contained and left to dry. If you, like me, prefer to remove all shoes when entering your home, make sure there's a handy supply of comfy slippers for family members and guests. An OTTO Storage Stool in the entryway makes a perfect slipper storage bin any time of the year.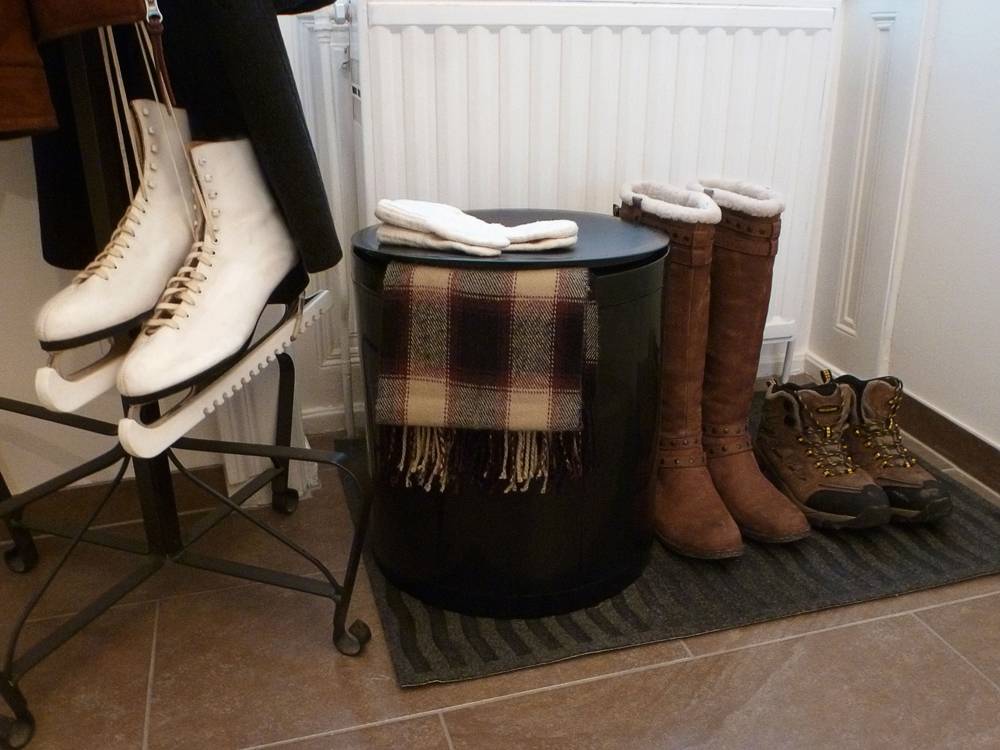 Come spring, my winter gear, boots and ice skates will go back into deep closet storage. But for now while the ice rink is open and the snow is falling, they are kept neatly by the door where I'll find them more easily and use them more often. An entryway storage system of designated hooks and bins will make your winter chaos more manageable, too.

About the author: Pamela Small works from a home office as a copywriter, editor and translator of business communication. Having an organized, well-designed home and workspace keeps her both happy and productive.