Has spring finally arrived where you live? Aftersuch a cold and long winter in many parts of the U.S., many of us are breathing a sigh of relief to see spring blossoming all around. Depending on your location, spring can be the ideal time to enjoy the outdoors before the heat and humidity of summer set in. So let yourself be inspired by the warmth and
sunshine to clean and organize your outdoor space.
Making the transition from months of cozy indoor living to the great outdoors requires a little preparation. Those balconies, decks, patios and yards are often a mess after a long winter, and it takes some effort and organization to make them pleasant again. Here are some ideas for your spring clean and a few tips on how OTTO Storage Stools can help.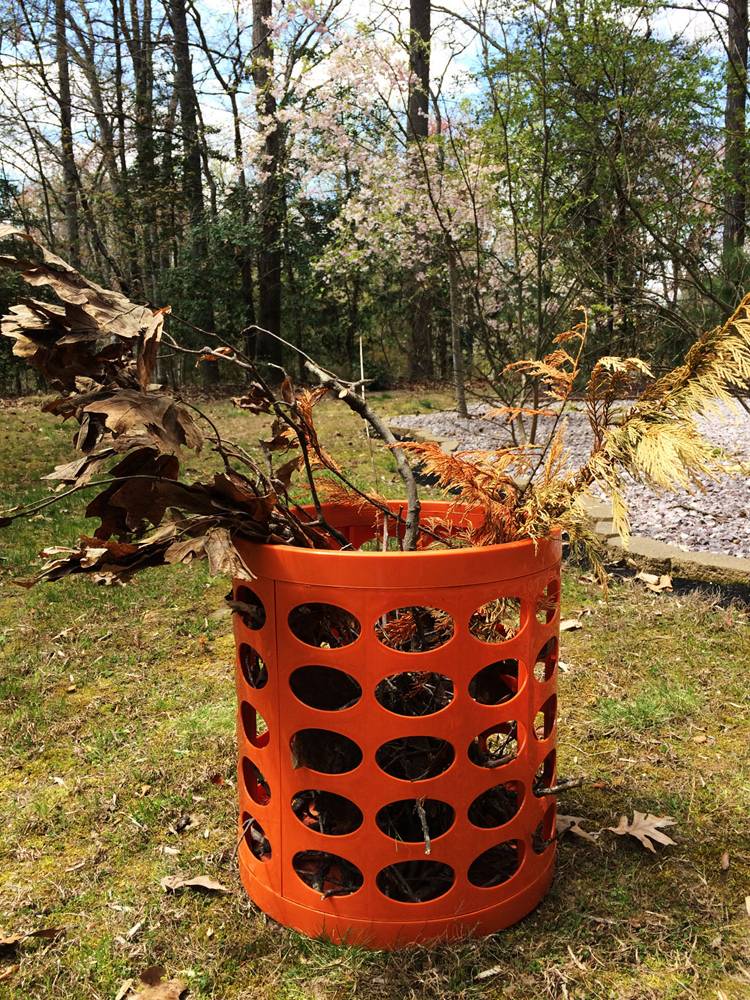 Start with a good sweep. Brush down hard surfaces with a broom and sweep away leaves, cobwebs, and other wintery rubble that has accumulated. If you have landscaping or a lawn, it's also time for some weeding, pruning and clearing of fallen sticks and branches. Make it a family project by getting the kids to help. Give them each the challenge of filling an OTTO Storage Stool with yard debris – the clean-up will go faster than ever!
Once the lawn is clear, a few OTTOs kept in the garage or by the back door can help keep the kids' outdoor toys and sports equipment tidy and organized. The kids will always know where to find them, and just as important, where to put things away after all the fun.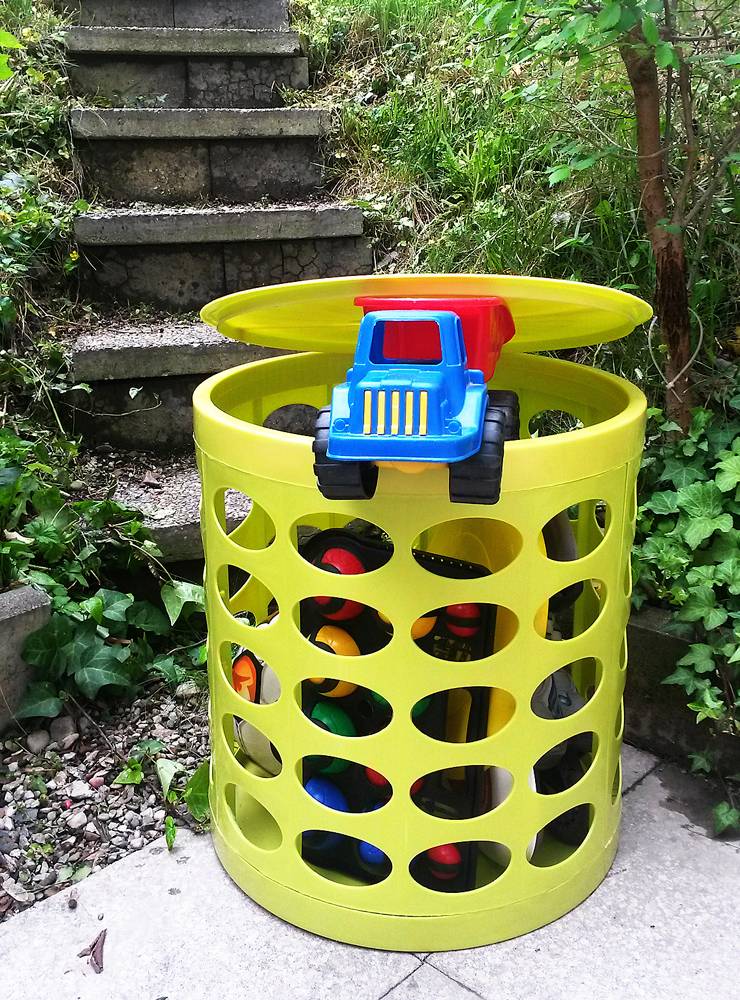 To complete your spring clean, give any outdoor furniture, grills, playground equipment, etc. a good cleaning as needed and check them carefully for damage. Bring seat cushions out of storage and make sure they're clean, dry and still in good shape.
Once your outdoor space is clean and tidy, the rest is easy.
For those with a patio, porch or yard, spring is the time to start moving meals and entertaining out into the fresh air and balmy evenings. Consider extra seating and tables to accommodate family and friends. The lightweight and portable OTTO Storage Stools can be used both as a seat and side table wherever needed.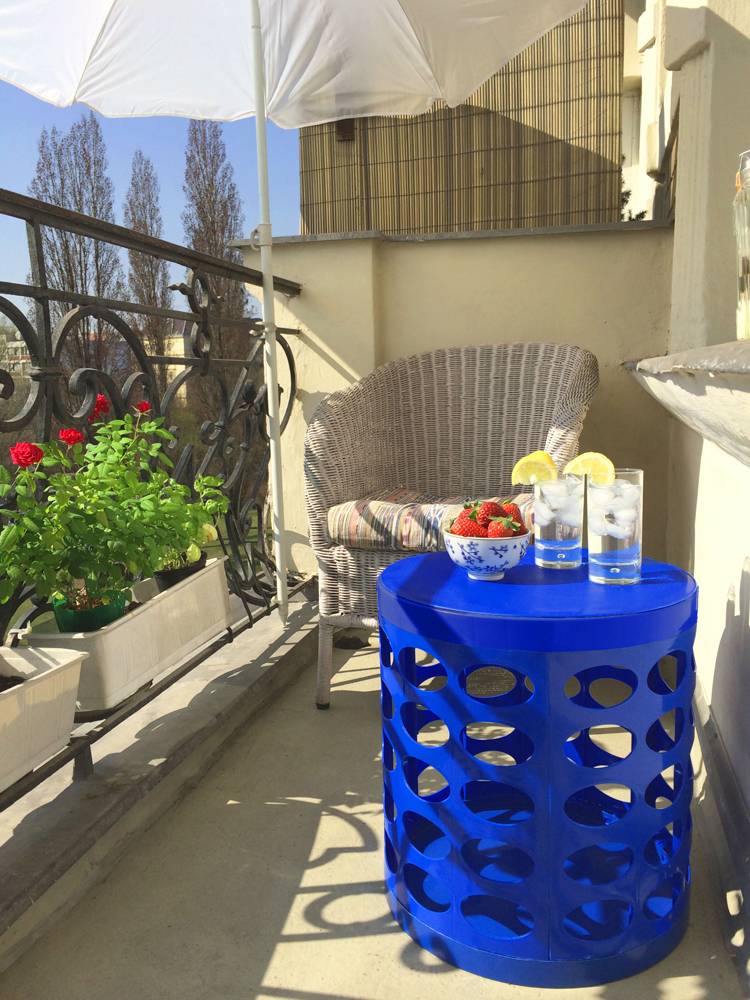 For those whose outdoor space is limited to just a balcony or small terrace, you can make the most of your space with multi-functional storage furniture like OTTO, whether for seating or handy storage of gardening supplies, seat cushions and other outdoor items. (Note: it's not watertight and thus not recommended for storage where it can get rained on.)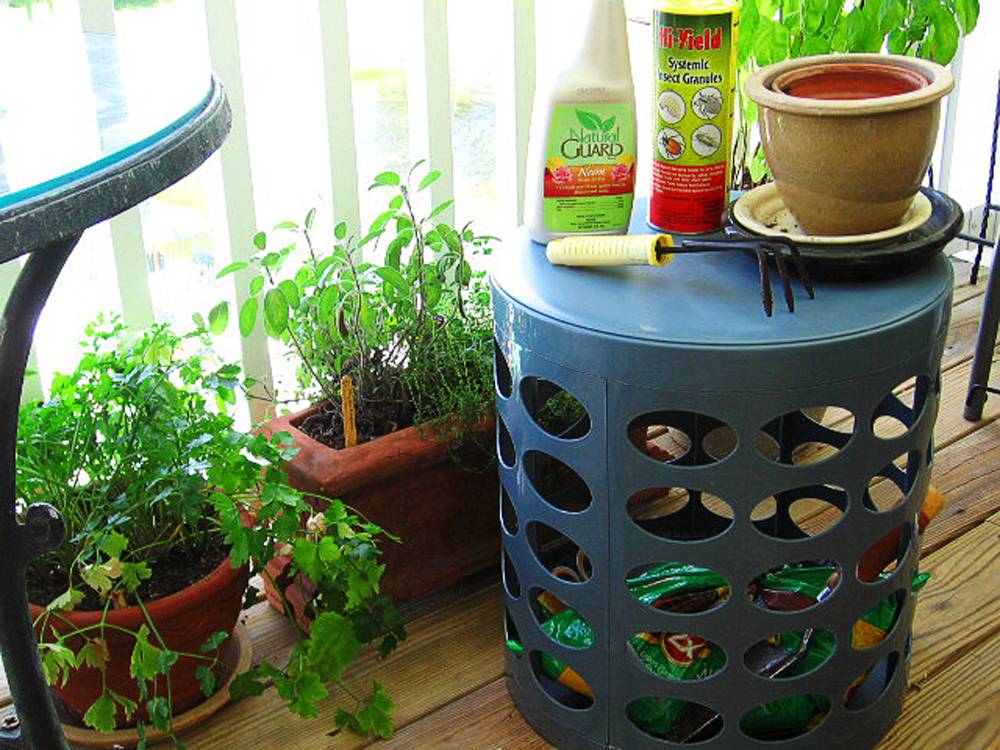 No outdoor space of your own? Then you are spared the spring clean! All you have to do is plan some outings to a public park or picnic area. Find a favorite spot to call your own, or explore a different park each time. The OTTO can be a useful container for for such excursions. Pack it with picnic blankets, balls and games and then pop it in your car. It will help you carry things to your chosen spot and, once there and unpacked, it becomes a sturdy seat or picnic table.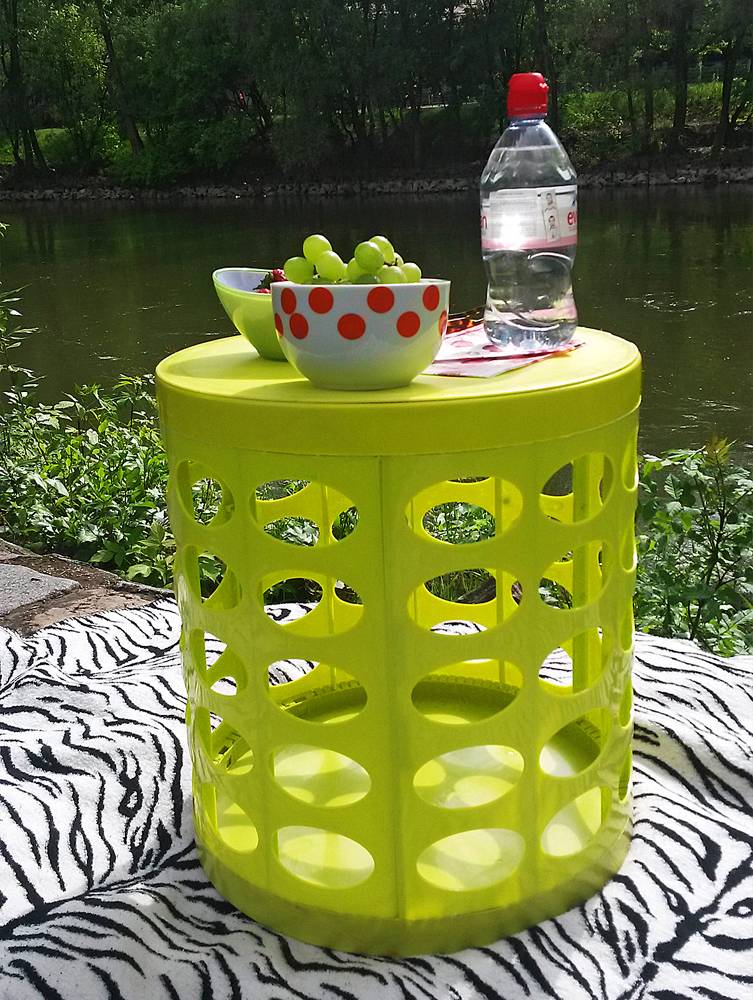 The OTTO Storage Stool was in fact designed to work outdoors as well as indoors. It's made in the U.S.A. of durable, UV-resistant plastic that won't fade in the sun. If it gets dirty, a quick wipe with a damp cloth or sponge is all that's needed. Not only is it super practical, it lends a touch of style to any outdoor entertaining. Now we just need to make the most of these spring days and get ready for summer.
About the author: Pamela Small works from a home office as a copywriter, editor and translator of business communication. Having an organized, well-designed home and workspace keeps her both happy and productive.